"Metal on metal and the squeak of rubber soles echo in every corner of the room at the
Manhattan Fencing Club

. But in the heads of the

five Olympians

who came to the city to

prepare for Beijing

, there are nothing but

positive phrases.

"
2016 Olympic Games
Results:
Daryl Homer 

wins historic SILVER Medal in men's sabre fencing!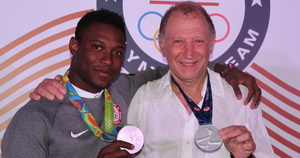 He became the first U.S. men's silver medalist since William Grebe in 1904. Congratulations to Daryl and coach Yury Gelman!
U.S. Women's 

Sabre

 

Team
 wins
BRONZE Medals!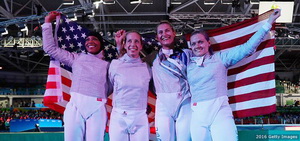 Congratulations to Dagmara Wozniak and Monica Aksamit winning Bronze Medal in Women's Sabre Team Competition.
Throughout the year, MFC fencers successfully compete in a variety of tournaments all over the world. Click here all of the latest updates.